…YOU ARE IMPORTANT…
 I am a Mojo Coach using Quantum Freedom Therapy.
I work with individuals, families, couples, teenagers, children, pets.
I have worked with clients dealing with –
Immune Deficiency  (Immunity Packs – see below)
Body Detox – Physical & Energy release of toxins – chemicals, medicine side -effects, alcohol, drugs, food allergies. Cleansing of the Liver, Kidneys & Bowel.
Anxiety – Depression – Melancholy
Head Injuries
Body image issues – Self harming – Food addictions – Weight Loss
Alcohol – Quitting Smoking
PTS syndrome – Migraines – Immune deficiency – Stressed heart – Cancer – Seizures – Severe headaches
Relationships – Partner/Marriage
Intimacy issues in relationships & the bedroom (Sex Therapy Work)
Learning Difficulties
Sport Performance
Rehabilitation from major/minor physical injury
Muscle Therapy/Recovery
PMT – Menopause
Separated Families
Blended Families
Business Guidance
SCIENCE 
ENERGY HEALING

CHAKRAS

EMOTIONAL INTELLIGENCE
Energy – The body is surrounded by a field of electric-magnetic waves, which surrounds every living thing.  Imagine the clients body is like a radio station putting out a frequency ready for the healer to pick up on. The Healers hands are drawn together, like magnets to the cause of the patients problem – to clear the energy blocks and repair the areas "by drawing away from the affected parts, aches and diverse impurities" (as quoted by Hippocrates, the Father Of Medicine)
The 7 Chakras – I am able to pick up on the pulsed electric -magnetic fields surrounding your organs which are also connected to your Chakras. These are 7 individual wheels of energy, down the centre of your body, that spin and draw in energy to keep the spiritual, mental, emotional and physical health of the body in balance. (Wikipedia definition) 
Emotional Intelligence – The part of the brain that scientists believe to be the command and control centre of emotional intelligence is The Temporoparietal Junction. Scientists are now believing that this area can be enhanced by Meditation; 
It helps you become aware of and detach from negative thoughts.

Increase self understanding  and your awareness of other peoples vibe.

Melts away layered anxiety, depression, dysfunctional thought patterns and years of piled up emotional baggage (eocinstitute.org)
METAPHYSICAL REALM
PASSED LIFE REGRESSION
ANCESTRAL MESSAGES
AKASHIK RECORDS
CONNECTING PAST OVER LOVED ONES
My intuitive channeling can assist clients with the following;
Needing direction
Confirmation
Anxiety
Depression
Breaking of life-time patterns/habits
Chakra Clearing
Inner Child Healing
Releasing of negative energy
Meridian Points Released
Self-motivation
Setting intentions/Mantras
Release mind blocks
Relaxation
Intuitive capabilities explored
I view our sessions as a partnership. Our collective energy empowers you to take control of your own inner well being.  Healing only occurs when you are present with an open heart and mind – therefore ready.
My intention is to :
Bring calm & equanimity to a life event or an ongoing situation…..(endocrine system especially amygdala gland).

Allow my client to feel into things whilst letting the emotional charge dissipate that is associated…(shift energy & balance chakras)

Make peace with oneself & others in regards to the experience of life….(Igniting Kindness Within)

Allow healing to become a natural state of letting go…(Teach the Triple AAA,s – Allow Accept Achieve)

Identify the ego traits & soul essence expression.

Find ones true identity & authentic self outside of social structure & cultural conditioning.

Bring physical relief to acute & chronic health issues…. (medical medium)

Cut ties & attachments to emotional & physical patterns….(past & present energy regression)

Transmute internal negative energies into positive higher frequencies….(ancestral & family ties are healed)

Teach Mind Therapy – mindfulness, meditation & Quantum Physics
"Eileen Faith is an incredibly gifted healing channel who has a very rare talent of being able to help me release energy and spiritual blocks to empower me towards true freedom and high performance"
Lily – Mother & Counsellor
Since beginning working with Eileen, my life has changed drastically. I have more confidence in myself and better relationships with my children and partner. The emotional wounds I have are beginning to heal allowing me to move forward in a positive and happy way. I would definitely recommend Eileen if you are looking for support to make changes in your life.
Mark – Father & Business Owner
Being a fairly closed book and private person, I was unsure about even meeting Eileen.
Somehow and in some way I warmed to her at our very first meeting. Since that very first time, I have consulted with Eileen at many different turning points in my life. Her practical, empathetic and down to earth manner allowed me to relax and open up with ease.
She has helped with my primary school children (now teenagers) and also given me the tools and understanding to deal with some major changes needed in my marriage. One of Eileen's list of skills, is her ability to understand what you are thinking, even if you can't clearly communicate that yourself. She then is able to suggest the steps needed to help find positive change or a resolution.
After every interaction with Eileen I go away with a clearer mind and greater inner peace and understanding of my situation and the action needed.
Without hesitation I would recommend Eileen to anyone who wanted help for themselves to deal with issues life seems to throw at you. 
Testimonial continued….
Kerry – Mother & Business Owner
I would not hesitate recommending Eileen for any body pain you are experiencing, especially in the back area. She had the ability to source the main area of agony/pain that was preventing me from sitting, standing. Eileen then explained what action caused it to occur and then instructed what body care routine was needed to be implemented to prevent further damage. Her follow up intuitive massage treatment soothed my pain quickly. Eileen's diagnosis and well being plan matched 100% with what my Dr had recommended.
Susan – Mother & Counsellor
 I fully recommend Eileen as a healing practitioner in reflexology as I have felt great benefits from her skilled and professional work. Eileen has a rare sensitivity to the needs of others and she relates extremely well to people. She quickly determines the best approach and works intuitively and efficiently resulting in powerful healing outcomes. Eileen has extraordinary abilities and I have experienced wonderful calmness and relaxation, at the very least, after her sessions. 
Mark – Mechanical Engineer
I have been on a journey of self discovery for the last 4 years. The last 3 months working with Eileen has given greater results than all the time & specialists previously. Not only is she able to get to the root of my issues quickly but she is able to communicate it all to me in a way I can easily understand. The work Eileen has helped me with has changed my life & I have found the feeling of completeness & happiness that I was searching for. 
 Sandy – Mother & Primary Teacher (Taupo)
My journey to self healing began 6 years ago. I was prompted to look at alternative methods for my extremely high levels of anxiety/depression. Working with Eileen has made the above manageable allowing me to put practices in place so they do not become over-whelming for me ever again. She was able to transition me between western medicine & a holistic approach – creating a balanced wellbeing plan between the two. Over the 6 years Eileen has worked with my sons when the need has arisen, also my husband has seen Eileen which he was pleased to take the leap. 
I have referred many friends or school students (children/teenagers) & have all given amazing positive feedback. They have all said it was the best counselling session they have had/having. Eileen is intuitive, has a 6th sense & has an amazing way to connect with people. Her ability to connect with passed over loved ones – to bring their messages at the time you need to hear is phenomenal.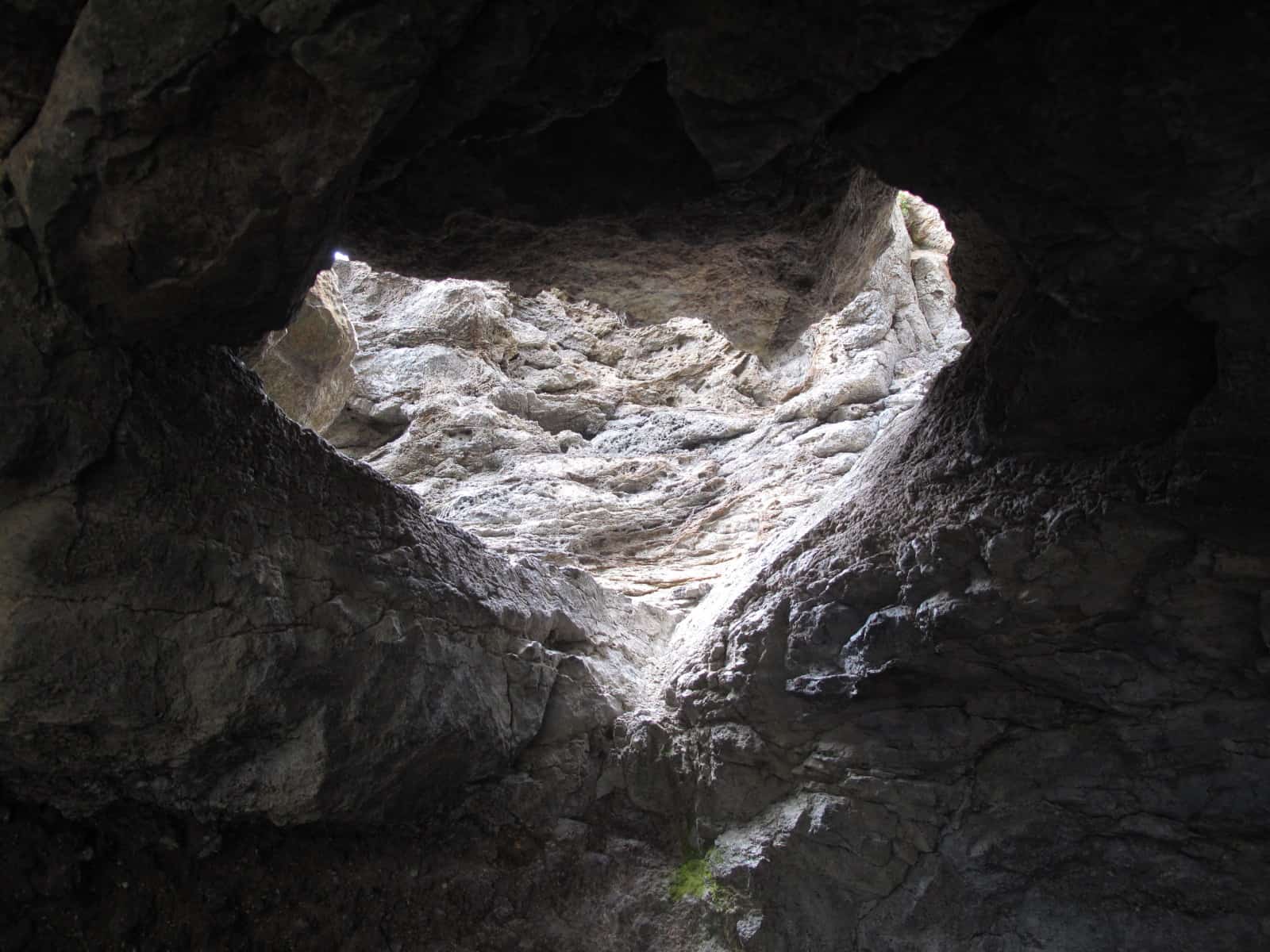 Back Ground
Degree – Bachelor of Education – Victoria University – New Zealand
Primary Teacher – 10 years
Mother – 3 children
Mojo Coach-8 years-Using 4 'Clairs' of Intuition….clairaudience (voices), clairvoyance (images), clairsentience (feelings) & claircognisance (knowing). Combining the above with Energy Healing allows me to be a Medical Medium.
Aroma Science Certificate – Essential Oils
Business Studies – Ara Institute
Lived – North Island (first 20 yrs) Living – South Island (20 yrs plus)
   Energy Exchange
The Logistics…..New Client – First session I allow up to 2 hours. This session is like an inventory of your physical, emotional, spiritual and mental status & one session maybe all that the client needs. Fee $180 (my consulting room)….$200 (where the client feels most comfortable)
Immunity Status……This can be checked  ($50) & if need be an Immunity Booster Pack is created specifically for the individuals needs. The cost can range anywhere between $10 – $100.
Regular Sessions…from the initial session a Holistic Well-Being Plan is created. The plan can be a combination of Holistic & Western Medicine, depending on each individuals needs.
8-10 weeks – This involves the client having a weekly session (more intense) in person or via ph.

I have clients who enter into a 6mth contract that is based on flexibility to their needs, eg begin with weekly sessions then change to fortnightly, may involve phone sessions with me. (This allows for future sessions to be booked as energy healing is all that is required)
I have clients who pay me weekly to tap into them & the information is emailed/texted then we have a session fortnightly/3 weekly in person or via phone. (This is for clients who are advanced in self healing)
For those caregivers/parents who have children/teenagers that are not ready to talk with someone however you are needing guidance I offer my abilities to tap into your child & we work together behind the scenes.  
Regular sessions………$150 (my consulting room or via ph)……….$180 (where the client feels most comfortable)
Absent Healing – The fee is from $30 – $150, depending on what issue/questions the client has. These can be text or emailed to me.
Payment Plan is available as well as the option of advanced payment discounts. (After pay is an option in the future)
No question/issue is too small or too big
Contact Details –  mojowellbeing888@gmail.com
Eileen Faith Brown
MEDICAL DISCLAIMER
THIS WEBSITE DOES NOT PROVIDE MEDICAL ADVICE. The information, including but not limited to ,text, graphics, images and other material contained on this website are for informational purposes only. It is not intended to be a substitute for professional medical advice, diagnosis or treatment . Always seek the advice of your physician or other qualified health care provider with any questions you may have regarding a medical condition or treatment and before undertaking a new health care regimen and never disregard professional medical advice or delay in seeking it because of something you have read on this website. Eileen is not a licensed practitioner of medical care. Her therapy and healing work with people and animals is complementary to medical care and is not a substitute for any medical care that the recipient has been prescribed by a certified medical practitioner.
PRIVACY POLICY
 Personal Information: This website does not collect personal information unless the client has chosen to give it to Eileen eg, via email. This information is only ever read by Eileen & only ever passed onto another person if requested by the client or Eileen has been given permission to do so eg to clients Dr, Chiropractor etc.
Children/Teenager Privacy: Eileen believes that the information gained in the sessions with children/teenagers needs to be shared with the guardians/parents till they are 18. Every child has a choice whether to have the session/s with Eileen with a parent present or not, whether the child shares the info or Eileen relays it or a combination of both. 
NAMASTE
THE DIVINE IN ME BOWS TO THE DIVINE IN YOU